The community continues to mourn the loss of Rev. Watson Haynes II
ST. PETERSBURG — The wake for Rev. Haynes II will take place Friday, Sept. 9 at 6 p.m. at Bethel Metropolitan Baptist Church, 3455 26th Ave. S, St. Petersburg. The Homegoing Service will be Saturday, Sept. 10, starting at 11 a.m. at First Baptist Church of St. Petersburg, 1900 Gandy Blvd., St. Petersburg. Since Rev. […]
ST. PETERSBURG — The wake for Rev. Haynes II will take place Friday, Sept. 9 at 6 p.m. at Bethel Metropolitan Baptist Church, 3455 26th Ave. S, St. Petersburg. The Homegoing Service will be Saturday, Sept. 10, starting at 11 a.m. at First Baptist Church of St. Petersburg, 1900 Gandy Blvd., St. Petersburg.
Since Rev. Haynes was such a huge proponent of education, his family would like to ensure the continuation of his advocacy for the youth through the announcement of the Rev. Watson L. Haynes II Scholarship Fund to assist students in furthering their education.
In lieu of flowers, the family requests donations to the scholarship fund. To donate, visit https://give.classy.org/revhaynesscholarship.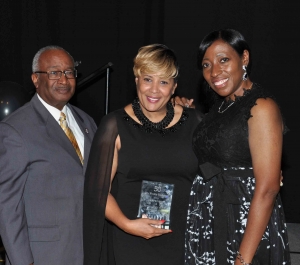 Terri Lipsey Scott, Woodson African American Museum of Florida
The Woodson was prepared to acknowledge Watson Haynes during the 2023 Legends Ball. We were looking forward to honoring him for his long-standing commitment toward making our city its absolute best.
We remain grateful for Mr. Haynes' gentle and courageous spirit when executing diplomacy while fighting to ensure equitable opportunities for those disenfranchised.
Watson's leadership will leave an indescribable void and an indelible impression upon the hearts and minds of those who knew him.
His legacy will live forever.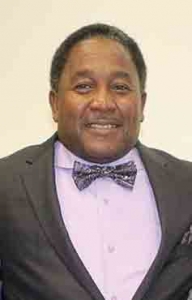 Pastor Clark Hazley, Mt. Pilgrim Missionary Baptist Church
Rev. Watson Haynes was soft-spoken, but what he said was heavy enough to cause change in those who came in contact with him. His counsel was filled with truth, and he did it in love.
God gave Watson a cause: lifting up people. God gave Watson something to fight for: justice and equality. Rev. Watson Haynes II fought the good fight of faith as an advocate for south St. Petersburg.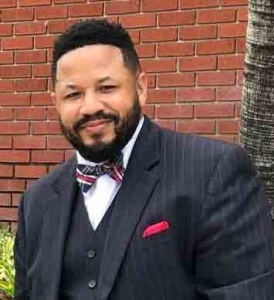 Pastor Carlos Senior, New Hope Missionary Baptist Church
"I think most people loved to see Watson enter a room. His presence put others at ease and freed people to do whatever they did best."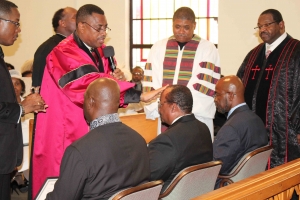 Rev. Frank Peterman, The Rock of Jesus Missionary Baptist Church
Watson Haynes was a powerful community force who influenced various levels of civic and social [structures].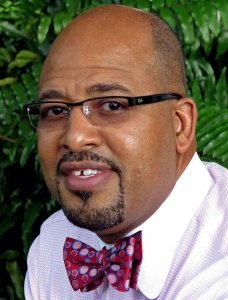 Rev. Kenny Irby, Bethel AME
Rev. Watson was my friend and mentor. I admired his tenacious commitment to justice and his love for St. Petersburg. His unwavering faith blessed so many, and his legacy abounds.
Pastor Jon Matthews, New Philadelphia Worship Center
I'm grateful for Watson Haynes. He truly has been an encourager to those in this community, especially in times of bereavement.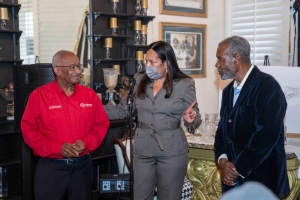 Gypsy C. Gallardo, The One Community Plan
"I have no words, and so I will share a recent quote by the Rev. Watson Haynes himself. At a January 2022 dinner of developers of 10 projects on the drawing board for the Deuces, Watson took the mic and said, "I've been waiting 50 years to see this kind of meeting take place. Now is the time for collaboration on a scale not possible in the past."
He was referring to the unprecedented scope of work underway and talent assembled around the revival of the Deuces to its former glory. From his first day to his last, Watson worked for a brighter future for our community.
I urge younger leaders and aspiring leaders to sit up and pay attention to Watson's legacy. Many saw his supposed "glory" but not the true "story" of the work Watson put in, over the course of decades, to make life better for generations to come. He was born to be out front, but he understood – from the old school – the depth of obligation it takes to truly lead."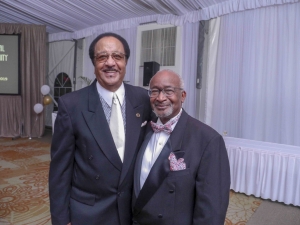 James Simmons, former president and CEO of the Pinellas County Urban League
In 1976, when the St. Petersburg Urban League board of directors was preparing their application for submission to the National Urban League for review and approval as a national affiliate, a friend of mine, Don Steger, offered and I accepted an offer to join the agency as its president and CEO to manage its day-to-day operations.
One of the first persons to welcome me to St. Petersburg was Watson Haynes, who was serving as a director of another agency in the same location as the Urban League. Watson was very helpful by introducing me to several leaders in St. Petersburg and Clearwater, including Attorney Morris Milton, Educator Emanuel Stewart, and many others.
Watson was also instrumental in assisting me and the League with securing local government and business funding to provide programs and services to the underserved.
After my retirement, two other individuals were selected as CEO for the League,
each serving for a short period of time. Eventually, Rev. Watson Haynes was hired in 2012 as president of the League.
I was very pleased as I knew he was the right person to lead the League, with his administrative skills and local and national contacts. His relationships with local politicians and business leaders enhanced his ability to secure funding for the League in providing outstanding programs and services that benefited Pinellas County residents.
Watson will be remembered and missed, and he will live on in my mind and the minds of most of all who knew him."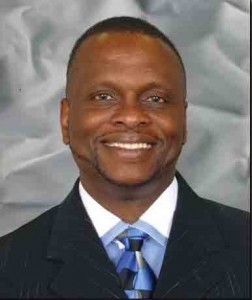 Pastor Ellis Hodge, Word of Life Fellowship Church
We can only thank God for using the life of Watson Haynes in His service to the people of St. Petersburg. To die in service to God through people is a person's highest reward. We pray for the comfort of the Holy Spirit to be on his family in the coming days.
We also take comfort in what the Bible says in Revelations 14:13, And I heard a voice from heaven saying unto me, Write, Blessed are the dead which die in the Lord from henceforth: Yea, saith the Spirit, that they may rest from their labors; and their works do follow them.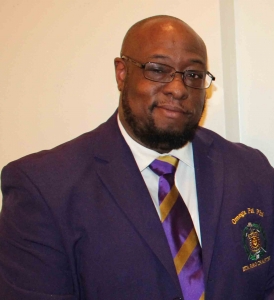 Javan Turner, president, Eta Rho Chapter of Omega Psi Phi Fraternity
The men of Eta Rho Chapter of Omega Psi Phi Fraternity, Incorporated mourn the loss of Bro. Watson Haynes. At the time of his death, Bro. Haynes served as chaplain for the chapter. He was one of the anchors of the chapter that helped advise and promote chapter activities.
He helped guide social action programs/activities that focused on high student achievement, closing the achievement gap between Black and non-blacks in Pinellas County schools and quality education for all students. He supported the chapter initiative on mental health issues within the community. The most recent activity was Eta Rho partnering with The Well for Life: Healing While Black on the Deuces.
Brother Haynes was a giant among men who still had a common touch with those who were less fortunate. We are grateful that he shared his wisdom, expertise, and resources with the chapter.
Bro. Haynes was a faithful and active member of the Eta Rho chapter for close to 40 years until the time of his Homegoing. Recently, in 2021 Bro. Watson Haynes earned the chapter's Superior Service Award, and in July Bro. Haynes was voted Omega Man of the Year by the chapter.
The men of Eta Rho chapter are saddened that Bro. Haynes is no longer with us physically; however, he has left many wonderful memories and bits of wisdom of himself with each of us as his legacy.
We, as a chapter, must now take what we have learned from our beloved brother and continue his work in the Tampa Bay area.
We will also be a support system for his supportive and dedicated wife, Valerie Haynes. Brother Watson will be missed, but he will never be forgotten.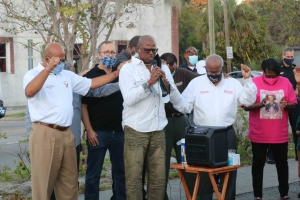 Pastor Louis Murphy, Mt. Zion Progression Missionary Baptist Church
I met Rev. Haynes when I was in my late 20's (recently honorably discharged from the Marines), and he was in his early 30s. I was a purchasing agent for the St. Petersburg Housing Authority, and he was a young entrepreneur just starting an office supply business.
He was very eager, energetic, and professional. I was excited and impressed that a young Black man was tearing down stereotypical walls and economic barriers that continue to plague our community today.
I awarded him one of his first contracts to supply the agency with office supplies. Our relationship grew over the preceding decades as our paths merged to confront many of the social, educational, and economic injustices and inequalities in our community.
Our latest endeavor was the "One Community Plan," which is spearheading the Sankofa project. I can say without reservation that Rev. Watson Haynes fought a good fight. Receive your crown, my brother!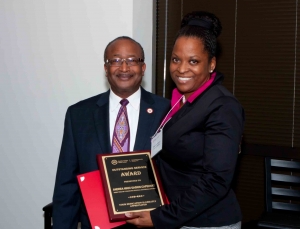 Nikki Capehart, entrepreneur
Boss is a term of endearment in our community that many bestow on those who we have great love and respect for. Rev. Watson L. Haynes II was an outstanding leader of the Pinellas County Urban League team past and present, and we were blessed to be an extension of his family.
He was an astute observer of people and situations who took the time to listen actively. His commitment to dedicated mentoring has impacted several generations.
There are elders who are role models, mentors, or friends. Boss was one of the few in my life who was ALL of those, and his legacy lives on in those of us willing to be ethical servant leaders.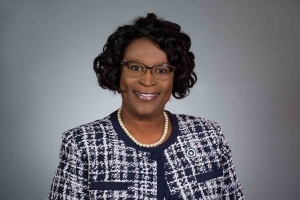 Dr. Tonjua Williams, St. Petersburg College president
Reverend Watson Haynes' commitment to our community and St. Petersburg College is unmatched. He was an alumnus of St. Petersburg Jr. College, former SPC employee and board member of the Institute for strategic Policy and Solutions. His valuable wisdom and unwavering leadership inspired me personally and his Titan family.
Watson worked tirelessly to educate others, bring us together to resolve issues and create a culture that improves the lives of those around him. He was everyone's friend, and he will be greatly missed. I am grateful to his wife Valerie and family for sharing him with the entire community and beyond.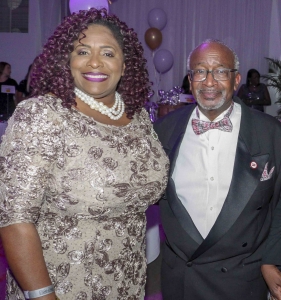 Rene Flowers, Pinellas County Commissioner
I had the pleasure of working with Watson when he was employed with PAR serving as the vice president under Shirley Colletti. The focus, serving families with a loved one fighting addiction.
Years later, I worked under Watson as the vice president of Education & Prevention Services at the Coalition for a Safe and Drug Free St. Petersburg. Watson loved his community and served his it well. He saw opportunities for success where others saw no hope at all.
Watson always saw the future through the eyes of the youth, forging programs such as the NuLites and the Young Professionals. More importantly, he did not forsake family especially the love of his life, his wife and my sister Valerie Pendarvis-Haynes.
God brought them together and kept them together until his passing. I am grateful for my time with Watson. I will miss his laughter, his smile, his nuggets of advice, and his words of encouragement. Simply put, I just miss my brother.
Arthurene Williams, educator
His master said to him, "Well done good and faithful servant. You have been faithful over a little; I will set you over much. Enter into the joy of your master." Matthew 25:23
To many, he was known as Watson, Mr. Haynes, Rev. Haynes, or Brother Haynes, but to my family and myself, he was known as "Cuzzin."
"Cuzzin," as we affectionately referred to each other, was a committed champion. His energy and lifelong dedication to improving the lives and livelihoods of the people in our community, especially those in need, will continue to inspire. "Cuzzin" was one of those who did not say, "Let somebody else do it," instead, he said, "I'll take that on."
The life given to us may be short, but the memory and deeds of a well-spent life are eternal. We have lost a powerful force.
"Cuzzin," I will miss that smile and those hugs.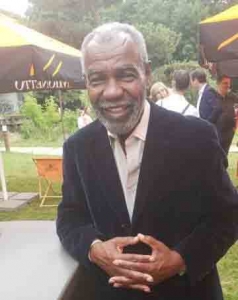 Elihu Brayboy, business owner
In the 1980s, I got to know Watson very well, as he and his close associate, attorney Morris Milton, were my bosses at St. Petersburg Economic Development Corp. We made loans to Black-owned businesses in south St. Petersburg. We made over 70 loans to various business owners without any loan defaults. Watson also later became a loan participant to start an office supply business.
Later in our journey, he became the CEO of the Pinellas County Urban League, and I became the owner of Chief's Creole Café. We were friends, and he made sure that any visiting executives from the Urban League headquarters were brought to my restaurant, which I greatly appreciated.
But from the 1980s until today, I witnessed a transformation. Watson became more deeply involved in his faith with God, serving families during grief at funerals and doing the work it takes to run a bonified Urban League operation.
He was a soldier; he walked, talked, and lived it. He made St. Petersburg stronger.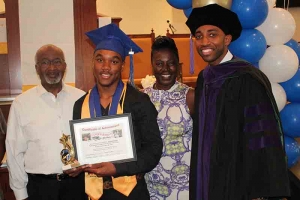 Brandon L. Williams, Esq
It pains my spirit to write these words of commemoration in honor of my dear cousin Watson Haynes. He taught me so many life lessons about faith, integrity, and work ethic. The leadership in St. Petersburg will never be the same.
Watson did all he could to keep honesty and love at the forefront of St. Pete politics and community affairs. He will go down in history as a legendary figure in the City of St. Pete and be remembered forever because of all the lives he touched over countless decades. His enduring smile and cheerful spirit will be greatly missed. Our family lost another hero. Until we meet again.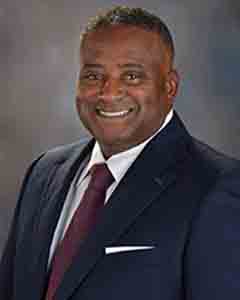 Deveron Gibbons, SPC Board of Trustee
The strongest people are not those who show and exert their strength in front of us. They are those who win the battles you know nothing about. That was my uncle Watson, he always made sure that things never boiled over by making sure all sides were heard and treated fairly.
He knew me before I was born and poured into me until he transitioned. Even while sick, he cared more about all of those around him. This community will have a huge void to fill; he was small in stature but enormous in terms of his impact on this community. Rest well Uncle Watson.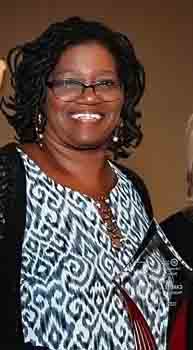 Carole Alexander, Next STEPP Pregnancy Center
Watson's Midtown Rotary Club legacy includes his introduction to the club of the Sing Out and Read (SOAR) Literacy program that empowers students to increase their reading ability by one grade level in 90 days.
This program has now become our signature literacy project. Early on in the Midtown Rotary Club history, Rev. Haynes initiated the club's annual recognition of the St. Pete Police Department officers who positively impacted the community beyond the call of duty.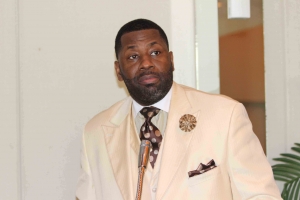 Pastor Don Middleton
Watson Haynes was many things to many people. I had the honor of meeting Watson as a young teenager trying to figure out what life was all about. Without asking, he took me and my best friend Jhon Williams under his wings and helped us in so many ways in our transition from adolescents to manhood.
Only the Lord would know that when I became a pastor, decades later, that the Lord would send Watson Haynes and his lovely wife Valerie to be a support system to the ministry of New Pleasant Grove Baptist Church where I had the honor of being his pastor for the three plus years.
Watson Haynes was a light, inspiration, encourager and a presence that was needed and appreciated at New Pleasant Grove. The leadership skills that he possessed enabled the ministry to grow and touch the lives of many people. He will be deeply missed because of the impact he made.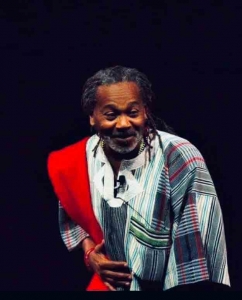 An Ode to Watson Haynes
Watson's gentle ferocious lifelong fight to uplift our community is a model of dedication

Rest

Rest in power, Good Man

We prodded each other

Respected each other

Watson worked at

Put the time and heart in our community

Fought for

Built people up

Built a bridge across ideological divisions

A model

I honor that
By Uwezo Sudan, griot, dancer and visionary artist