Planned Parenthood of Wisconsin hosts 2nd annual Black Girl Magic Brunch
Sarah Noble honored with Lifetime Reproductive Justice Champion Award  This past weekend Planned Parenthood of Wisconsin hosted the second annual Black Girl Magic Brunch to honor and celebrate Black Women across […]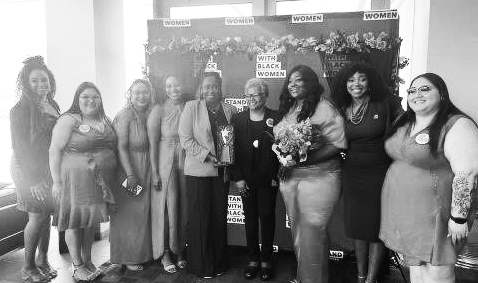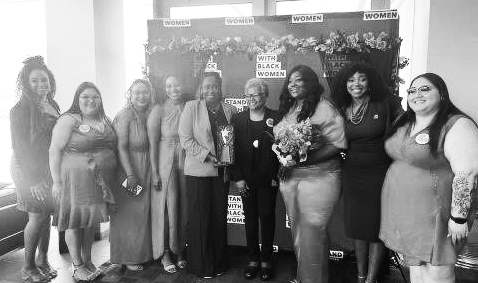 Sarah Noble honored with Lifetime Reproductive Justice Champion Award 
This past weekend Planned Parenthood of Wisconsin hosted the second annual Black Girl Magic Brunch to honor and celebrate Black Women across the State. 
Sarah Noble was awarded with a Lifetime Achievement Award for her work with the Reproductive Justice Collective, an organization and movement that facilitated Black and Brown women joining the reproductive freedom movement, which historically had excluded women of color. 
"This Black Girl Magic event was one of the most special events I've been to in a long time. You could not only feel the energy in the room, but you knew that every single human being here was present, eyes fixed on everything everybody had to say," said Sarah Noble, Founder and Principal of BeNoble. 
"The pulling together of this by the phenomenal Planned Parenthood of Wisconsin staff really has been amazing. Totally unexpected. It's good to have unexpected, wonderful things occur. 
"So as a Black woman, to be acknowledged and for people to see you, it's a big deal and so I thank y'all for that." 
Sarah Noble has been actively working for justice for more than 30 years, working for justice with countess numbers of women of color and their families. 
She has held many leadership positions, including Founder and former Executive Director for the Reproductive Justice Collective. 
She has coached and trained many notably, successful leaders and served on several local and national coalitions, committees, and boards. 
The Black Girl Magic Brunch, held annually in May in Wisconsin, brings together leaders from several industries across Wisconsin to discuss financial and emotional well-being, career development, advancing socioeconomic mobility, and more. 
The women in attendance were able to meet with speakers and influencers, as well as network with each other, allowing for connections and conversations. 
"Black Girl Magic Brunch is an opportunity to celebrate the magic of Black women in Wisconsin showing up, choosing excellence, and making change," said Ayomi Obuseh, PPWI's Black Constituency Organizer. 
"Planned Parenthood of Wisconsin is incredibly proud to celebrate the women who strive, and push to bring Wisconsin to be a healthier, stronger place to live for Black women." 
Other awardees include T.R. Williams who received the Black Woman of the Year award, Black Girl Magic Educational Services received the Youth Services of the Year award, and Maroon Calabash received the Black Organization of the Year award. 
The Black Girl Magic Brunch is an extension of Planned Parenthood of Wisconsin's ongoing commitment to social, racial, and reproductive justice.To learn more about how to take charge of yourhealth and get the care you need, visit ppwi.org.