Oklahoma State Officials Vote To Accredit Tulsa Public Schools, Averting State Takeover
Tulsa, Okla. The Oklahoma State Board of Education on Thursday, Aug. 24 voted to approve the accreditation of Tulsa Public Schools. The OSBE set the accreditation status at "accredited with deficiencies."  The post Oklahoma State Officials Vote To Accredit Tulsa Public Schools, Averting State Takeover appeared first on The Oklahoma Eagle.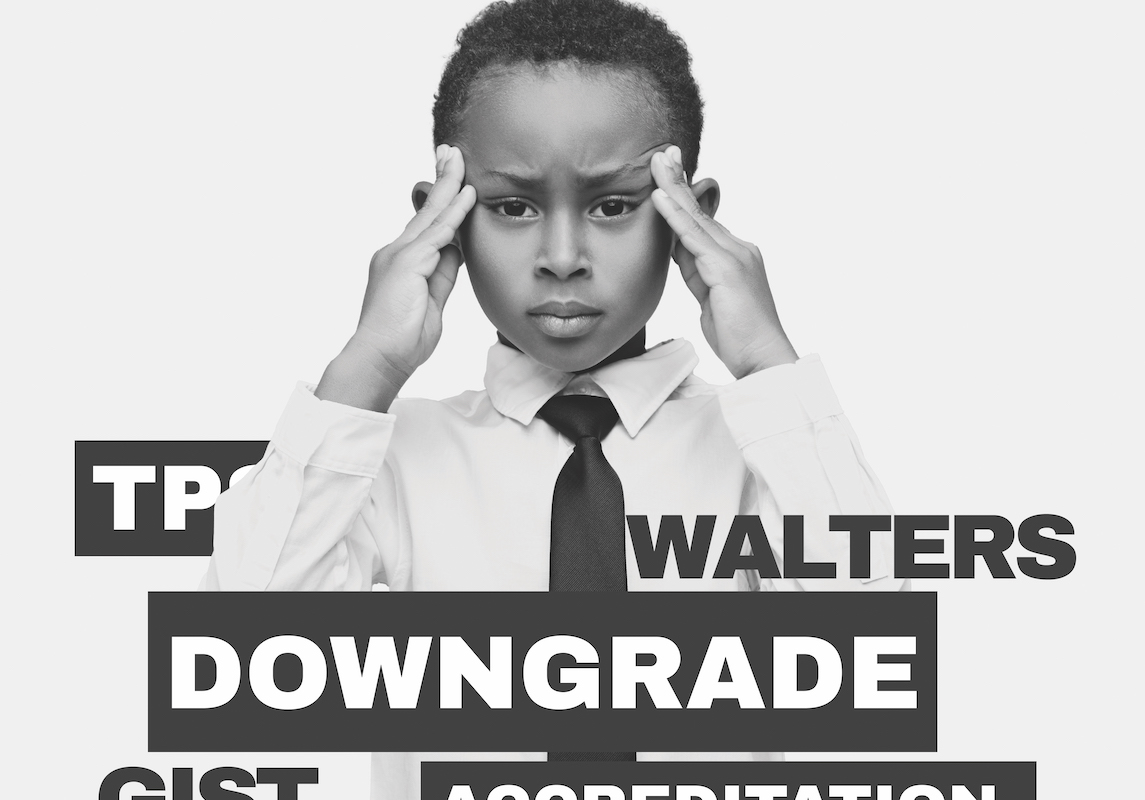 EDUCATION
The Tulsa School Board Approves Leadership Change of TPS
Gary Lee
Gary Lee is the managing editor and a key contributor for The Oklahoma Eagle, a Tulsa, Oklahoma-based media company that publishes news and information, a stout advocate for the African American community and those that champion equity for more than 100 years.
PHOTO
---
The Oklahoma Eagle
With that move, the state's education leaders effectively averted a threatened state takeover of TPS and will leave the administration of Tulsa schools in the hands of elected Tulsa officials. The accreditation status changes nothing at the district schools for now. However, the OSBE called for some improvements of TPS and requires TPS to check in with the board on a monthly basis. 
The OSBE decision came just hours after a Wednesday night session in which the Tulsa Public Schools Board unanimously approved Dr. Deborah Gist's resignation as TPS superintendent. Following the vote, a crowd of parents, teachers, and TPS supporters, packed in the Selman Room at the Education Service Center, honored Gist with a standing ovation.  
Gist announced Tuesday afternoon that she was stepping down after eight years at the helm of Oklahoma's largest public school system. Her decision came less than two days before Thursday's highly anticipated OSBE Oklahoma meeting in which members were scheduled to discuss the possible censure of TPS and the option of the state taking over the administration of Tulsa's school system. By taking this action, Gist said she hoped to stave off threats of a state takeover. 
 "I am confident that my departure will help to keep our democratically-elected leadership and our team in charge of our schools–this week and in the future," Gist said in a passionate statement released Tuesday afternoon. "So, I am stepping away." Gist's term as TPS administrator ends on Sept. 15. 
Johnson voted interim superintendent  
During Wednesday night's meeting, the TPS board also approved the appointment of Dr. Ebony Johnson as interim superintendent of TPS. Johnson is a veritable institution in Tulsa schools. A native Tulsan, she attended Tulsa schools throughout her primary education and graduated from McLain High School in 1994. She started teaching at Monroe in 1999 and was later a TPS teacher, coach, and assistant principal. She became principal at Academy Central Elementary School, McLain High School, and Central High School. Johnson has been a TPS senior administrator since 2017.   She is the second African American, following Dr. La Verne Ford Wimberly, to assume the role of interim chief administrator of TPS.  In addition, John William Thompson, who is African American, served as TPS head administrator in the 1990s. 
Board Vice President John Croisant gave Johnson a ringing endorsement during the meeting. "All I've seen is someone who has taken to heart what we're doing as a board and district to change things for our students," he said of Johnson. "We have to do it, and we can't make excuses. Dr. Johnson understands that from the perspective of being a student, a mother, a parent, a teacher, an administrator, and, most importantly, a Tulsan. 
"We must support her as we move forward and do what's best for our kids." 
Emotions ran high at Wednesday night's TPS board meeting, a stark departure from the dry tone of most board sessions. TPS Board Chair Stacey Woolley, who introduced the motion to accept Gist's resignation, fought back tears several times during her remarks. Even in calling for a vote, she expressed regret about Gist's departure. "This is not what I wish for," she said. "This is not what I hear from the community." The crowd also exuded the enthusiasm of the moment, frequently bursting into applause, particularly when speakers urged them to stand up for the independence of Tulsa schools. 
School Board member Dr. Jennettie Marshall echoed Woolley's sentiments. "We did not want to come to this juncture in the road like this," she told the meeting room. Marshall represents District 3, which encompasses much of north Tulsa. 
Gist also appeared heavy with emotions during the meeting. Earlier, she said she was stepping down "with a broken heart." She added, "Making the decision to leave Team Tulsa is the hardest thing I have ever done." 
Board Member Jerry Griffin took the microphone to remind the crowd that not all Tulsans are in line with the wide-scale support of Gist. "I see that not everyone is clapping," he said. "So not everyone agrees." Griffin is the sole board member who did not vote for Johnson as interim administrator. He said the appointment should not be made without a formal search. 
Gist's resignation comes on the heels of a barrage of attacks that State Superintendent for Public Instruction Ryan Walters has waged against her.  Walters has blasted TPS for missteps and poor performance in a series of public statements. Directing much of his ire against Gist, he has called for her ouster and said that her departure is a condition for the reforms of TPS he deems necessary. Walters has said that all options are open, including not accrediting it or allowing the Oklahoma State Department of Education to take it over, similar to the efforts currently underway with the country's eighth-largest public school system, the Houston Independent School District. 
"The truth will go forward." 
Several board members used Gist's dramatic departure as a rallying cry to fight for the administration of TPS to remain in the hands of local elected education officials and out of the hands of the state.  
Marshall led the way. "I encourage you all to drive that 103 miles early in the morning and camp out if you have to in order to get in the room if able and let your presence be known," Marshall said. "The truth will go forward, and each of us can stand tomorrow as drum majors of justice. That's what it takes – a concerted effort of all people, standing on truth, to ensure that our district remains under the control of local elected officials. 
"Every one of you has been called out for a purpose tomorrow. … Let the Oklahoma State Department of Education know that we will not accept any Trojan horses in our camp." 
"I hope everyone in this room who doesn't support this action will be present to talk to the man who demanded it," TPS Board chair Woolley told the crowd. 
Gist, appointed superintendent in 2015, has weathered several significant challenges during her tenure.  Many teachers have left the Tulsa school system, citing poor pay and constant attacks from conservative political figures. The number of students attending TPS schools has also declined from 41,000 in 2015 to the current level of 34,000. Gist has also faced constant criticism from Gov. Kevin Stitt and other state officials. But Gist's biggest hurdle was steering Tulsa schools through the three years of the COVID-19 pandemic. 
Black and Native leaders praise Gist  
After Gist announced her departure, many of Tulsa's African American and Native American leaders praised her leadership.  
"I know she has always strived to put the children of Tulsa Public Schools first," said St. Rep. Monroe Nichols, Dist. 72, and1 a candidate for Tulsa mayor. "Her decision to resign today in an effort to protect students amid unprecedented threats to their future is further evidence of her commitment to the Tulsa community." 
Chuck Hoskins, principal chief of the Cherokee Nation, went further. "I continue to be frustrated by the attacks on Tulsa Public Schools," he said.  "I am deeply disappointed that this has led to the resignation of a great public servant and education leader in our state. Dr. Gist has shown courage in the face of unprecedented and unjustified political attacks on the most extensive school system in our state. I am thankful for our partnership during her tenure to prioritize the needs of Native students and her leadership through the difficult days of the COVID-19 pandemic." 
In her resignation letter, Gist paid homage to the roles and history that Blacks and indigenous people have in Tulsa.  
"Tulsa is a community on the reservations of the Cherokee, Muscogee, and Osage Nations and is home to descendants of the 1921 Tulsa Race Massacre," she said. "Our collective history of unrepaired harms is shameful, and depriving Tulsans of their collective voice over their schools would only add insult to injury." 
Finally, Gist expressed a deep commitment to Tulsa. Making the decision to leave Team Tulsa is the hardest thing I have ever done. It has been a dream come true to serve and lead this team in the schools where I grew up, the schools that shaped me into an educator, a leader, and a human being. I'm proud of what we've done here, together, in the hometown that I love. My confidence in this team, in our plans and our work, and in the passion that I see throughout our schools is immeasurable. Even in the most challenging times that we have been through together, I have loved every minute of being part of this extraordinary team." 
The post Oklahoma State Officials Vote To Accredit Tulsa Public Schools, Averting State Takeover appeared first on The Oklahoma Eagle.