Biden Wins the 2020 Presidential Election; Kamala Harris breaks boundaries as Vice-President
After four days of waiting, the U.S. finally has a new president. The Associated Press has called the election: President-elect Joseph R. Biden Jr. crossed the threshold for necessary electorate votes winning Pennsylvania and Nevada, and current electorate votes total 290 (270 were needed). His most recent voting total at time of printing is 74,857,880 […]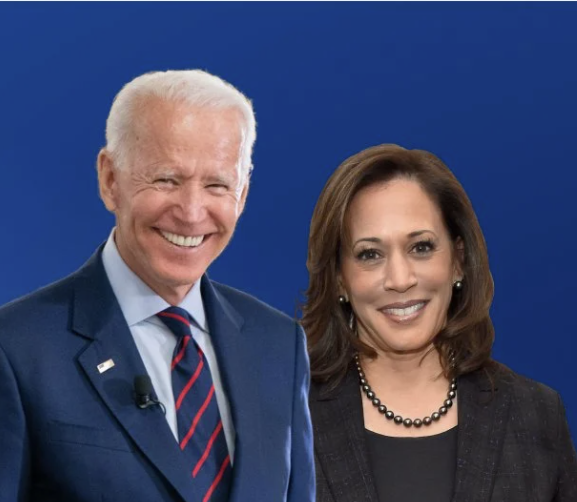 After four days of waiting, the U.S. finally has a new president.
The Associated Press has called the election: President-elect Joseph R. Biden Jr. crossed the threshold for necessary electorate votes winning Pennsylvania and Nevada, and current electorate votes total 290 (270 were needed). His most recent voting total at time of printing is 74,857,880 votes (50.6%). Trump's total remained at 214, with 70,598,535 votes (47.7%).
His running mate, Vice-President-elect Kamala Harris, broke a number of boundaries in her election, becoming the first female, first Black, and first South Asian vice-president.
Vice-President-Elect Harris spoke to the moment in a closed room acceptance speech. "Years from now, this moment will have passed, and our children and our grandchildren will look in our eyes and they're going to ask us. Where were you when the stakes were so high, they will ask us what was it like, and we will tell them. We will tell them, not just how we felt we will tell them what we did."
The 2020 election was a history-maker in terms of voter turnout. As of November 4, 66.4% of the voting eligible population turned out to the polls 158,835,257 out of 239,247,182 voters. It's being touted as the highest voter turnout out since 1900. This number is up from about 130 million in 2016.
At time of printing, Donald Trump is challenging the results and calling on the media to stop presenting the race as over, before totals from North Carolina, Georgia, and Arizona come in.
His campaign sent the statement from Trump, saying "The simple fact is this election is far from over," at around 11:45 a.m.
But for the rest of us, the election is a done deal.